Are you Riding in the Back Seat of

Your Own Dream?

By Diane Jordan-Grizzard

Are You Riding in the Back Seat of Your Own Dream? is a metaphor for feeling stuck and not moving forward with your dreams and aspirations. This book brings together personal interviews of women from diverse ages, occupations and lifestyles, distilling the wisdom gleaned from their experiences to provide light for the path to your dreams.

The insightful lessons are for anyone who still believes in dreams coming true but may have been dissuaded into believing it is too late, and for those who still have passion and just need encouragement to go ahead and live their dreams.

Diane Jordan-Grizzard, author of Free Soil (2010), has created a powerful reminder that it is possible for your dreams to come true.  If you have ever been in pursuit of a dream and lost your way, turn to any one of the stories in this book, and it will inspire you to pick up your dream, brush it off, push against fear, and get back into the driver's seat.

Wisdom for Women by Women!

Get it for your reader!

Click below to Order from your retailer: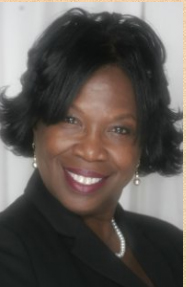 Author, speaker, award-winning nonprofit executive, and management consultant, Diane Jordan-Grizzard is a visionary leader with more than 20 years of experience in organization development, leadership development, executive coaching, and women's empowerment.

Diane's second book, Are Your Riding in the Back Seat of Your Own Dream? was preceded by Free Soil (2010), a novel based on Diane's experiences in Liberia where she witnessed the military coup d'état, served as a midwife, owned a business, and volunteered with the World Health Organization.

Diane participated in the 2012 United Nations Commission on the Status of Women to research a book that will publish in 2014 and is a recipient of the 2010 YWCA of Greater Cincinnati Career Woman of Achievement.

Visit Diane's website and blog at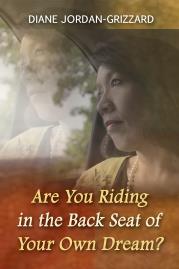 Are You Riding in the Back Seat of Your Own Dream?

eBook format and paperback

Language: English

Related Categories: Women's Empowerment, Personal Growth and Development

All ebook formats including a computer readable PDF file are also available at:

including  Stanza, Aldiko, Palm, Adobe Digital Editions Kindle, iBooks, Nook, Sony Reader, Kobo!

Note: This edition does not sync between devices.

To obtain ebook files that sync from the cloud

use the retailer links (above).